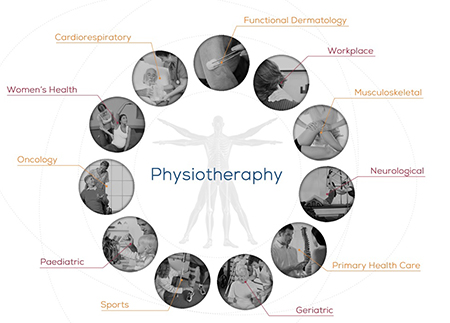 Importance of Physiotherapy
Physiotherapy has been around for thousands of years to treat dysfunctions and disabilities. It is used in reviving patients from accidents and traumas. Even in Ancient times, there have been signs of people being treated with the use of physical agents. In ancient Greece, Hippocrates began practicing it as a profession. Hippocrates used messages as a form of therapy to help and restore the body.
Even today messages are considered to be physiotherapy because of the impact they leave on the people they are used on.
Whats Physiotherapy
According to the WCHPT (World Confederation for Physical Therapy), it is defined as the area of health responsible for promoting, developing, maintaining and restoring people's maximum movement and functional ability throughout their lives. The main interest of it is to identify and maximize the quality of life. It also improves the movement of each person in areas promotion, prevention and rehabilitation in health.
The Physiotherapist
When a person's function or mobility is affected by pain, aging, injury, disease, disability or long periods of inactivity. The physiotherapist is the health professional qualified to complete a full medical check-up of the patient.
This check-up focuses on the person as a whole, that is, the physiotherapist will consider not only the physical but also the psychological, emotional and social well-being of each patient. With the view to reaching a diagnosis and developing the most appropriate treatment plan.
Thanks to their in-depth anatomical and physiological knowledge of the body and movement. The physiotherapist promotes well-being, mobility, and independence in people of all ages.
The techniques used in physiotherapy today have evolved since the time of Hippocrates' messages. Each area of physiotherapy intervention has its own specialized techniques and is based on scientific evidence. In today's complex world, there are even physiotherapists specialized in just one area, and within that area, in some specific diseases