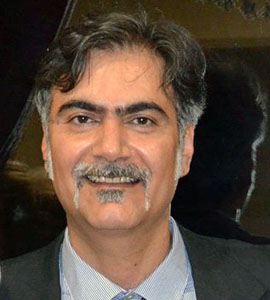 [ Registered acupuncturist from PCU College, B.Sc. in Biology, M.Sc. in Bacteriology ]
Ramin Keshmiri
, is a registered acupuncturist who graduated from PCU College of Holistic Medicine in Burnaby. He also holds a B.Sc. in Biology and a M.Sc. in Bacteriology. Having trained to use Acupuncture Injection Therapy, Trigger Point Therapy, and Qi beauty, he offers more options to help his patients. For those who are afraid of needles, Ramin also offers Acupressure Massage and Tui na massage.
Prior to getting involved with Traditional Chinese Medicine, Ramin worked for more than 10 years in the health industry in labs, universities, and research institutes. Those experiences combined with a good understanding of human anatomy give him a broader understanding that can help him better treat his patients.
Working with people suffering from a wide range of mild to severe illnesses, injuries, traumas, and emotional issues, Ramin will choose the treatment options best suited to you.
Ramin is bilingual in both English and Farsi (Persian).
.