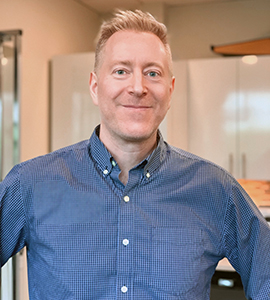 [ Physiotherapist PT ]
Braedan Lalor hails from Alberta where he became a Physical therapist before extending his healthcare experience in Florida and then coming to BC. Recently from White Rock, he has extensive and diverse education in treatment methodologies too extensive to list, including a very unique extension to his U of A acupuncture training in Beijing, China. Has run several clinics and training centers including the BC Lions official training center through their successful Grey Cup runs in the 2000's. He works with pro and National team athletes in the USA and Canada in almost all the major leagues and enjoys teaching other clinicians how to develop young athletes and fix difficult pain problems.
In his free time he plays sports (loves combat sports) and writes thriller novels. Braedan believes in a full scope physio practice where the clinician provides simultaneous solutions for pain, prevention, and performance. His intellectual property has helped launch well-known local clinical practices and was at one time licensed for seven figures. Although he has solutions for all types of athletes, he has received awards for his work in golf performance from international golf clinician networks. He works many local and international sporting events of his choosing, so if your club or event needs help or your coaches need an informative lecturer — ask him and he'll probably say yes.