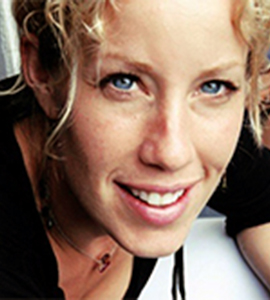 [ Registered Holistic Nutritionist RHN, CGP ]
Allegra King is a registered holistic nutritionist specializing in digestive health and thyroid function and is passionate about uncovering the root cause of any disease. This passion enables her to empower clients who struggle with debilitating chronic conditions; including being overweight, autoimmunity, hypothyroidism, Lyme disease, digestive disorders, allergies, as well as the myriad of symptoms that fall under the Gut and Psychology Syndrome (GAPS™) category.
After graduating from the Canadian School of Natural Nutrition (CSNN), Allegra had the incredible opportunity to train directly under Dr. Natasha Cambell-McBride, founder of GAPS™ and became a certified GAPS™ therapist.
Further, Allegra is inspired by the works of pioneering endocrinologists Dr. Hans Selye, Dr Broda Barnes and Dr. Ray Peat. Their work has changed how she looks at health and has given her a great understanding of hormonal health; and of stress and the role it plays in all disease, including stress hormones and the protective steroid hormones; and of thyroid function and how it relates to well-being.
Allegra is a certified yoga instructor and uses yoga to help people in therapeutic ways with a focus on mindfulness practice and breathing techniques to reduce stress and increase systemic carbon dioxide. Yoga has given her a sense of connectedness to herself and her community and also has given her the ability to help other people realize their full potential.
Allegra is here to help people uncover their body's natural ability to heal. She creates bio-individually based protocols including diet, lifestyle, and supplements as needed, and can provide patients with the foundation necessary for recovery!