Mary
Gheissari
(Ghoroghi)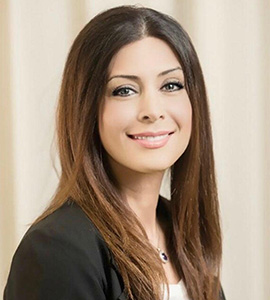 [ Registered Physiotherapist MSC (PT), CMA, MCPA ]
Mary Gheissari (Ghoroghi) has over 14 years of professional experience as a Physiotherapist working in a variety of orthopedic clinics and hospitals. She was a Clinical Placement Instructor for Physiotherapy students at the University of Alberta hospital. Mary graduated from Tehran University of Medical Sciences with an honours Baccalaureate degree in Physical Therapy and later achieved a Master's degree in Physiotherapy from Queen's University in Ontario. She is also certified in Medical Acupuncture from the University of Alberta, Faculty of Medicine & Dentistry.
She has a wealth of experience in the treatment of musculoskeletal problems involved with knee, shoulder, hip, foot and ankle, lower back, neck, thoracic spine, and post-surgical rehabilitation with an emphasis on hands-on treatment, acupuncture, and core strength-based exercise therapy. She also maintains her skills in the treatment of cardiopulmonary conditions, women's health, weight loss management, osteoporosis, and neurological conditions such as Parkinson's disease, stroke, and Multiple Sclerosis.
She has completed advanced courses in orthopedic manual therapy, Exercise Therapy, and Motor Control Disorders.
Mary enjoys keeping active when she isn't at work, playing sports, and enjoying the outdoors any chance she gets.