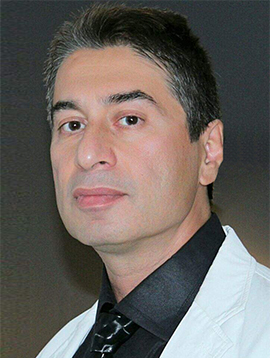 MOTD, MD a manual osteopathic practitioner & Specialty in Orthopedic surgery and a fellowship degree...
[ Manual osteopathic practitioner & Medical doctorate degree MOTD, MD ]
Mehrdad Darvish MOTD, MD
Dr. Mehrdad Darvish is a manual osteopathic practitioner who also holds a medical doctorate degree and specialty in Ortophedic surgery and a fellowship degree in foot and ankle, and sports injuries surgery from Unfallklinik, Frankfurt, Germany.
Mehrdad strongly suggests Osteopathy can be an alternative treatment for chronic pains and post-surgical rehabilitation.
He has extensive experience managing, consulting, and treating athletes in the National Olympic Committee of Iran. He served there as an executive consultant in orthopedics and instructor for 15+ years.
Since 2016, he has lived in Vancouver, British Columbia, Canada, and assists people who suffer from headaches, neck, and shoulders discomforts, low back, hip, knee, foot and ankle pain, and injuries.
In addition, he offers visceral osteopathy and craniosacral therapy. Treating several causes of foot malalignments, such as metatarsalgia, hallux rigidus and some varieties of hallux valgus, and flat feet also comes into his scope.
Dr. Mehrdad Darvish believes that Osteopathy is the most available and effective method of treatment for chronic pains.