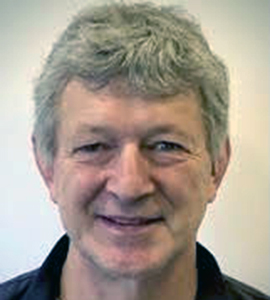 Philippe obtained a diploma in physiotherapy in Rennes, France in 1985...
[ Osteopathic Practitioner OP ]
Philippe Hunaut
Originally from Brittany, Philippe obtained a diploma in physiotherapy in Rennes, France in 1985. After gaining experience at the Department of Children's Orthopedics at the Perharidy Rehabilitation Centre in Roscoff, he decided to study osteopathy at the Maison de la Thérapie Manuelle in Paris. On receiving his diploma in manual therapy in 1989 and in cranio-sacral therapy in 1992, he opened an osteopathy practice in Rennes. In 1994, he began studies at the Collège d'Études Ostéopathiques of Montreal and obtained his diploma of Osteopathic Manual Practice in 1999. Simultaneously, he broadened his osteopathic education by following a course on Biodynamics with James Jealous and completed a course in animal osteopathy at the IFOREC (Institut de Formation en Ostéopathie et Réadaptation Animale).
In 2000, Philippe moved to Quebec where he further developed his expertise in animal osteopathy and other modalities while continuing to treat his regular clientele. In Canada, he studied somatic approaches such as the Alexander Technique which deals with unconsciously accumulated muscular tensions, postural education, and awareness through movement. He also explored Wholebody Focusing with Kevin McEvenue (Toronto). Wholebody Focusing is a natural process that invites the power of consciousness to awaken the inner wisdom of the living body. After years of practice, he obtained his certification in Alexander Technique and Wholebody Focusing and frequently gives workshops in Quebec, New Brunswick and in France.
He joined a multidisciplinary team of practitioners in Moncton (N.B.) in 2011 where he enjoyed the maritime ambiance of his native Brittany and the conviviality of the Acadiens.
In 2021, Philippe moved to Vancouver. He is looking forward to living in British Columbia and exploring our great outdoors which will include many nautical adventures.
Philippe is an active member of Osteopathy BC and issues an Osteopathy receipt.